La Seu d'Urgell and ENOS organized the Nature & Sports Euro'Meet.
On 27-29th September, over many key stakeholders from 11 different European
countries gathered at La Seu D'Urgell in Catalonia to share knowledge and
develop critical thinking in the whole area of outdoor sports development at a
European Level. This event was organised by La Seu Turisme in partnership with
and under the auspices of the European Network of Outdoor Sports (ENOS).
At the conference 4 key themes were discussed with keynote speakers and
recognised experts in their field all involved. These key themes were:
1. Mass mega sporting events
2. Active tourism
3. Outdoor sports in protected areas
4. Outdoor sports, health and well being
Do not hesistate to fly over the recommendation stemming from the ENOS Board and the organizational committee :
Euro'Meet 2017 –  Recommendations
And feel free as well to overfly the stakeholder's Workshops and presentations.
Euro'Meet 2017 – Workshops and presentations
We wish you a nice reading !
Other articles :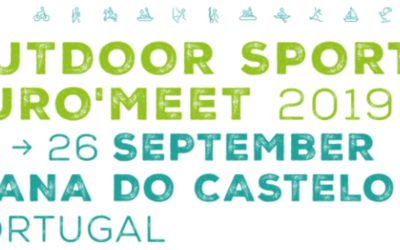 The registrations are now open. Book now to benefit from an early bird price! For this 2019 edition ENOS and the local committee of organization wanted to offer very attractive fees that allow a maximum of people to participate. Registration includes: 3 days...