NATURE & SPORTS EURO'MEET
The biggest meeting of outdoor sports in Europe was held last September in La Seu d'Urgell ! Feedbacks and conclusions downstairs !

ENOS is seeking new members from across Europe to join the network and develop a stronger voice for outdoor sports, the natural environment and all the benefits that they provide to societies across Europe.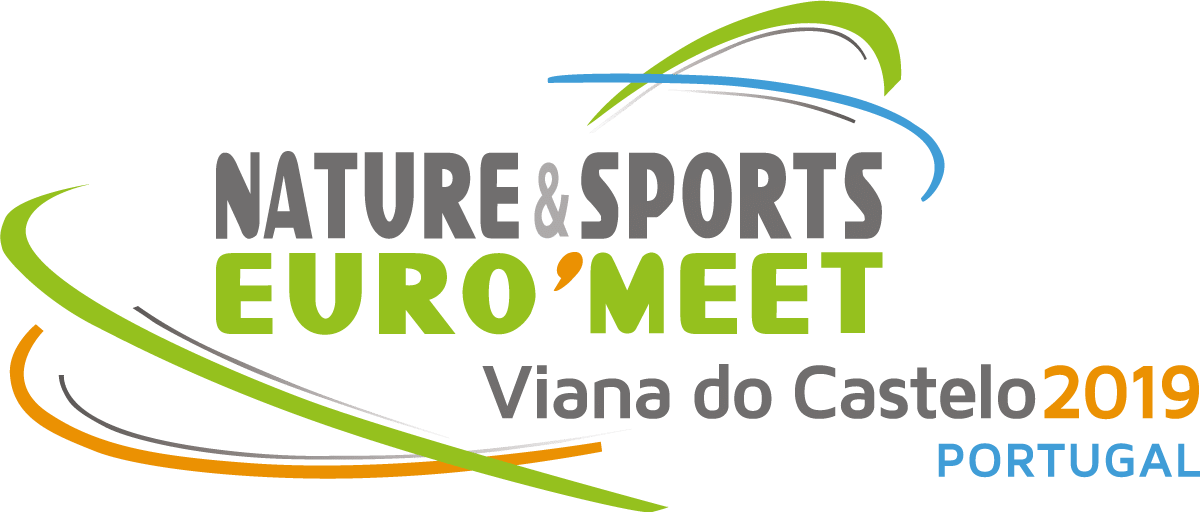 Nature & Sport Euro'Meet 2019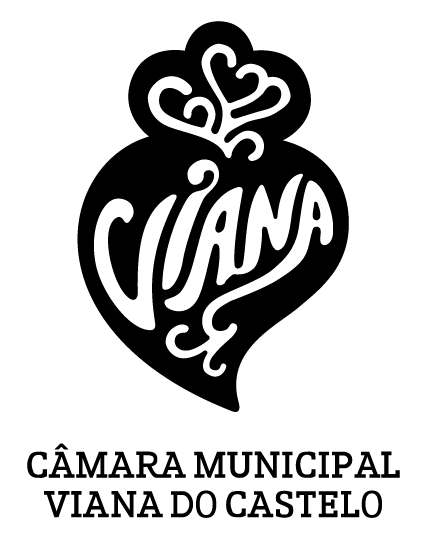 NATURE & SPORTS EURO'MEET 2019 IS ON THE WAY !
The Nature & Sports Euro'Meet 2019 ! Save the date ALREADY !
A University Watersport Camp will taeg place on the 22nd and 23rd of September 2019, and will provide a unique and inclusive water sports experience to the University stu-dents in Europe.
The program will consist primarily of workshops, case studies, technical visits, water sports activities (sailing, rowing, canoeing and surfing) and will culminate with a contest of ideas/projects in different themes (innovation, sustainability, development of territory, marketing, performance…).
The final selection of the Euro'Meet 2019 themes will take place in March 2018 and will be the agreed through a collaborative decision between the Management Committee of ENOS and the organising Committee of the Euro'Meet 2019. However, the proposal is to focus on the following key topics:
   EUROPE 2020: Europe 2020 is the European Union's growth strategy for the next decade.It argues that in a world of accelerated change, "the EU needs to become a smart, sustai-nable and inclusive economy. These three priorities, mutually reinforcing, should help the EU and the Member States to achieve high levels of employment, productivity and social cohesion". Thus, the EU set "five ambitious goals in the field of employment, innovation, education, social inclusion and climate/energy, which must be achieved by 2020". The focus will be on how outdoor sports can be incorporated into the Europe 2020 vision.
http://ec.europa.eu/europe2020/europe-2020-in-a-nutshell/index_pt.htm
EUROPEAN WEEK OF SPORT: #BeActive is the theme of the European Week of Sport, aimed at promoting sport and physical activity in Europe. The focus here will be on how Outdoor Sports can be better connected to the European Week of Sport.
https://ec.europa.eu/portugal/events/european-sports-week_en

BLUE GROWTH STRATEGY: the "blue Growth" strategy aims to support long-term sustainable growth in the marine and maritime sectors, recognising the importance of the seas and oceans as drivers of the European economy with great potential for innovation and growth. The "blue growth" is the contribution of the integrated maritime policy for the achievement of the Europe 2020 goals strategy for a clever, sustainable and inclusive growth. It represents 5.4 million jobs and a Gross Value Added (GVA) of almost 500 billion euros a year. There is still room for growth in a number of areas identified in this strategy. The focus will be on how outdoor sports can avail of funding and connect with the blue growth strategy.
https://ec.europa.eu/maritimeaffairs/policy/blue_growth_pt
ENVIRONMENTAL ACTION PROGRAM UP TO 2020: the seventh Environmental Action Programme (EAP) will guide the European environment policy up to 2020. In order to give more long-term direction it sets out a vision beyond that, of where it wants the Union to be by 2050:
In 2050, we live well, within the planet's ecological limits. Our prosperity and healthy environment stem from an innovative, circular economy where nothing is wasted and where natural resources are managed sustainably, and biodiver-sity is protected, valued and restored in ways that enhance our society's resilience. Our low-carbon growth has long been decoupled from resource use, setting the pace for a safe and sustainable global society.
It identifies three key objectives: to protect, conserve and enhance the Union's natural capital; to turn the Union into a resource-efficient, green, and competitive low-carbon economy; to safeguard the Union's citizens from environment–related pressures and risks to health and wellbeing.
PREVIOUS NATURE& SPORTS EURO'MEET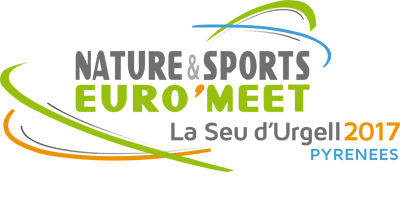 Conference Program
Events conclusions
On 27-29th September, over many key stakeholders from 11 different European countries gathered at La Se D'Urgell in Catalonia to share knowledge and develop critical thinking in the whole area of outdoor sports development at a European Level. This event was organised by La Seu Turisme but run in partnership with and under the auspices of the European Network of Outdoor Sports (ENOS).
At the conference 4 key themes were discussed with keynote speakers and recognised experts in their field all involved. These key themes were:
Mass mega sporting events
Active tourism
Outdoor sports in protected areas
Outdoor sports, health and well being
7 actions were identified as key recommendations that should be sent to the EU Sport Unit which sits under the DG for Education Youth Sport and Culture (EAC). While these are sent to the EAC some relate to other units such as the DG for Agriculture and Rural Development.
Finally, there are 11 recommendations that can be adopted by national, regional and local authorities, protected area managers or event organisers to improve how outdoor sports are managed and developed in their region.
Workshops presentations
Plenary Sessions :
Theme 1 & 2 : Mass mega Sports Events & Active tourism
 Theme 3:  Outdoor Sports in protected area
Theme 4:  Well being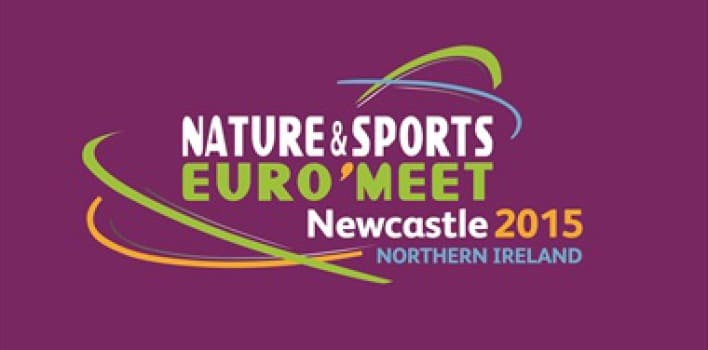 Down District Council and its associated tourism destinations is blessed with tremendous natural resources from the Mourne Mountains and Strangford Lough and Lecale Areas of Outstanding Natural Beauty.
These areas are actively promoting participation in outdoor sports for local communities to increase health enhancing physical activity and also as a place for activity based and eco-tourism to drive economic regeneration.
2015 Euro'Meet key themes:
The social benefits of outdoor sports and methods to increase participation for all and also among under-represented groups along with results if available.
Innovative approaches to smart development of territories through outdoor sports.
An overarching theme to both of these elements will be the issue of working in border regions.
Summary Report and Key recommendations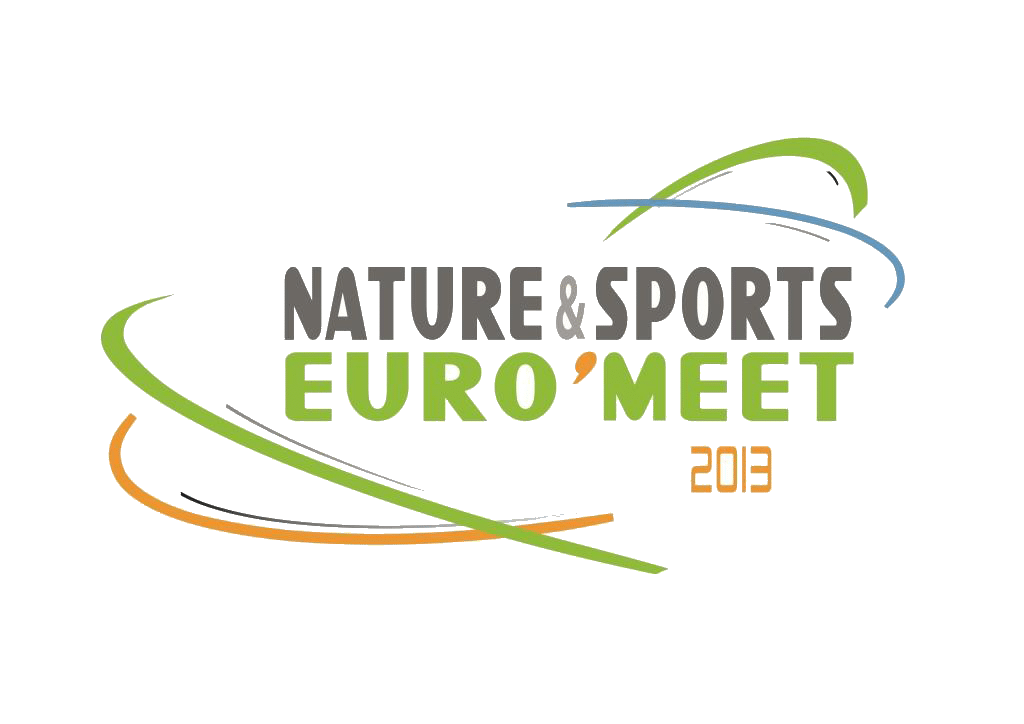 Conference Program
Events conclusions
A structuring event for the European tourism and outdoor sports network, which brings together more than 1000 stakeholders in the areas of sports, tourism, the environment, and territorial development during 4 days:
A "transversal event" that promotes decompartmentalisation between stakeholders and countries ;
An operational event that draws on experiences and projects in the field.
Proceeded by a network day that allows European structures to meet (Examples during Annecy 2011: International Union of Mountain Leader, European Nordic activities meeting, CEDIP (European Diving) Association…).
The particularity of the Nature & Sports Euro'Meet is that it relies upon the co-organization between the European steering committee (cf.annexe 2), who guarantees the regularity of the spirit of the Euro'meet, and the territorial organizer, who applies territorial development of outdoor sports into the project.
Workshops presentations
Theme 1:            Outdoor sports in protected natural   areas
Theme 2:            Learning and outdoor education
Theme 3:            Be Happy, be healthy – be outdoors
Theme 4:           Sustainable territorial development through outdoor sports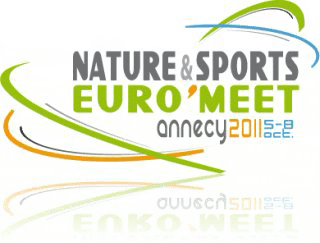 Conference Program
The main aim is to bring together between the 5th and the 8th of October, all the major players in the sport, tourism, environment and urban planning sectors in Annecy (France) and to encourage, to promote the same spirit of cooperation that already exists in France at a European level with the help of all those involved in promoting outdoor sports activities.
Rich and interesting conferences like : the role of leisure outdoor sports in the territorial development; the environment in the outdoor event; sustainable development and the leisure outdoor sports; vocation, tendencies and new outdoor practices such as the kite surf or the slack line. Moreover, there are some visits of outdoor activities sites in the surroundings of Annecy.
Numerous personalities are expected:
Mrs Nathalie Kosciusko-Morizet – French environment Ministry,
Mrs Chantal Jouanno – French Sports Ministry,
Mr. Gregory Paulger – Youth and Sports Director of European Commission,
Mr. Colin Miège – sub-prefect and Co-Director of the Scientific Committee of Sport and Citizenship which will host round table on the concept of outdoor sports in Europe,
Madam MEP Sophie Auconie as a great witness concluding plenary and experts from 15 European countries.
European experts for our four theme seminars:
Mike Mc Clure, Countryside Recreation Officer, Sport Northern Ireland – Tollymore National center of outdoor sports and Member of the European steering committee of Nature & Sports Euro'Meet.
Gérard Peltre, President, International association Rurality Environment Development, Vice President of the 'Parc Naturel Régional de Lorraine-France' and member of the European steering committee of the Nature & Sports Euro'Meet
Jean-Louis Gouju, Director of Analysis Centre of training, jobs, careers in the entertainment and sports – CAFEMAS
Eugénio Di Maria, Founder and CEO, European Decision Maker Publications.