WORKING TOGETHER TO PROMOTE OUTDOOR SPORTS ACROSS EUROPE
WORKING TOGETHER TO PROMOTE OUTDOOR SPORTS ACROSS EUROPE
WORKING TOGETHER TO PROMOTE OUTDOOR SPORTS ACROSS EUROPE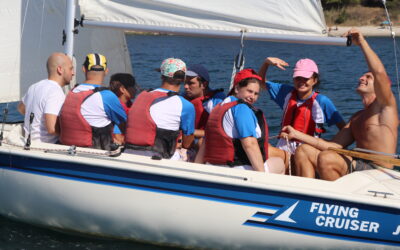 Summer camps at the Black sea are a typical life experience for students and youth in Bulgaria. Camp is a setting where they can learn new skills, build friendships, and experience personal growth. While the majority of summer camps available to children and youth...
read more
TOGETHER WE CAN INCREASE 
THE VISIBILITY OF OUTDOOR SPORTS !
ENOS is seeking new members from across Europe to join the network and develop a stronger voice for outdoor sports, the natural environment and all the benefits that they provide to societies across Europe.
Follow us throught the newsletter. Talking about the outdoor sports latest news across Europe ! Events, Meetings, latest news…