ENOS - THE EUROPEAN NETWORK OF OUTDOOR SPORTS
WORKING TOGETHER TO PROMOTE OUTDOOR SPORTS ACROSS EUROPE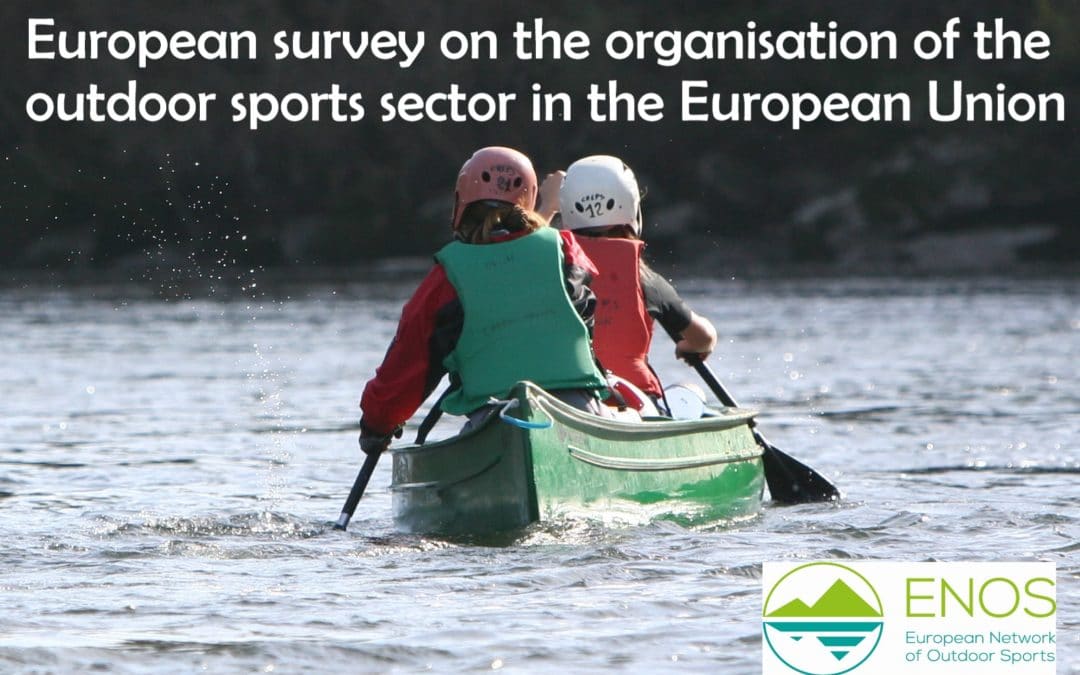 The European Network of Outdoor Sports (ENOS) has decided to launch a survey of outdoor sport stakeholders across Europe. The ambition is to have an overview of the organisation of outdoor sports in each country and to better understand the outdoor sports sector in...
TOGETHER WE CAN INCREASE 
THE VISIBILITY OF OUTDOOR SPORTS !
ENOS is seeking new members from across Europe to join the network and develop a stronger voice for outdoor sports, the natural environment and all the benefits that they provide to societies across Europe.
SOCIAL MEDIAS  /   NEWSLETTER