WORKING TOGETHER TO PROMOTE OUTDOOR SPORTS ACROSS EUROPE
WORKING TOGETHER TO PROMOTE OUTDOOR SPORTS ACROSS EUROPE
WORKING TOGETHER TO PROMOTE OUTDOOR SPORTS ACROSS EUROPE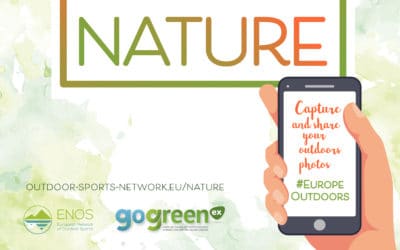 There is an ever growing body of evidence, much of which can be found in the BOSS project resources, of the positive impact that being active in natural settings can bring. Being in nature has been shown to have especially powerful effects on positive mental...
read more
TOGETHER WE CAN INCREASE 
THE VISIBILITY OF OUTDOOR SPORTS !
ENOS is seeking new members from across Europe to join the network and develop a stronger voice for outdoor sports, the natural environment and all the benefits that they provide to societies across Europe.
Follow us throught the newsletter. Talking about the outdoor sports latest news across Europe ! Events, Meetings, latest news…