By Dr Chris Kay, Senior Research Fellow – Leeds Beckett University
While the UK military personnel who become wounded, injured or sick may make a full recovery and return to duty, many are medically discharged. Whatever the outcome, the uncertainty accompanying injury or diagnosis of a career-impacting illness, can be especially challenging. Staff from Leeds Beckett University have been working in partnership with The Royal British Legion and the Ministry of Defence to design and deliver recovery support courses for recovering armed forces personnel since 2011 at The Battle Back Centre.
The resulting Multi Activity Courses (MACs) involve adaptive adventurous activities as a context for personal development and growth. Distinctively, the MAC is the only mandatory course for recovering British Army and Royal Air Force personnel which involves adaptive sport and adventurous training.
Guided by the three elements of Self Determination Theory (SDT), autonomy, competence and relatedness, the MACs are dynamically adapted to suit the needs of each participant. During the five-days of the MAC, the routine is to start each day with an educational session wherein the expert coaching staff introduce psychological concepts or strategies (e.g. habit formation, positive behaviour change, goal setting). Routine guides the end of day activities too; each day concludes with encouraging reflective discussions aimed at developing participants' understanding of behaviour change and their own personal development. The bulk of each day is filled with activation of the educational concepts through various outdoor and adventurous sports including kayaking, mountain biking, hill walking, archery, rock climbing and caving. The presence of a full-time Technical Advisor and the extensive array of equipment available at the Battle Back Centre ensures high levels of participation in every activity, regardless of individual circumstances. By combining educational sessions with a person-centred approach, guided by SDT, the MACs positively influence participants' mental well-being, physical health, and helps improve their ability to better manage aspects of daily life.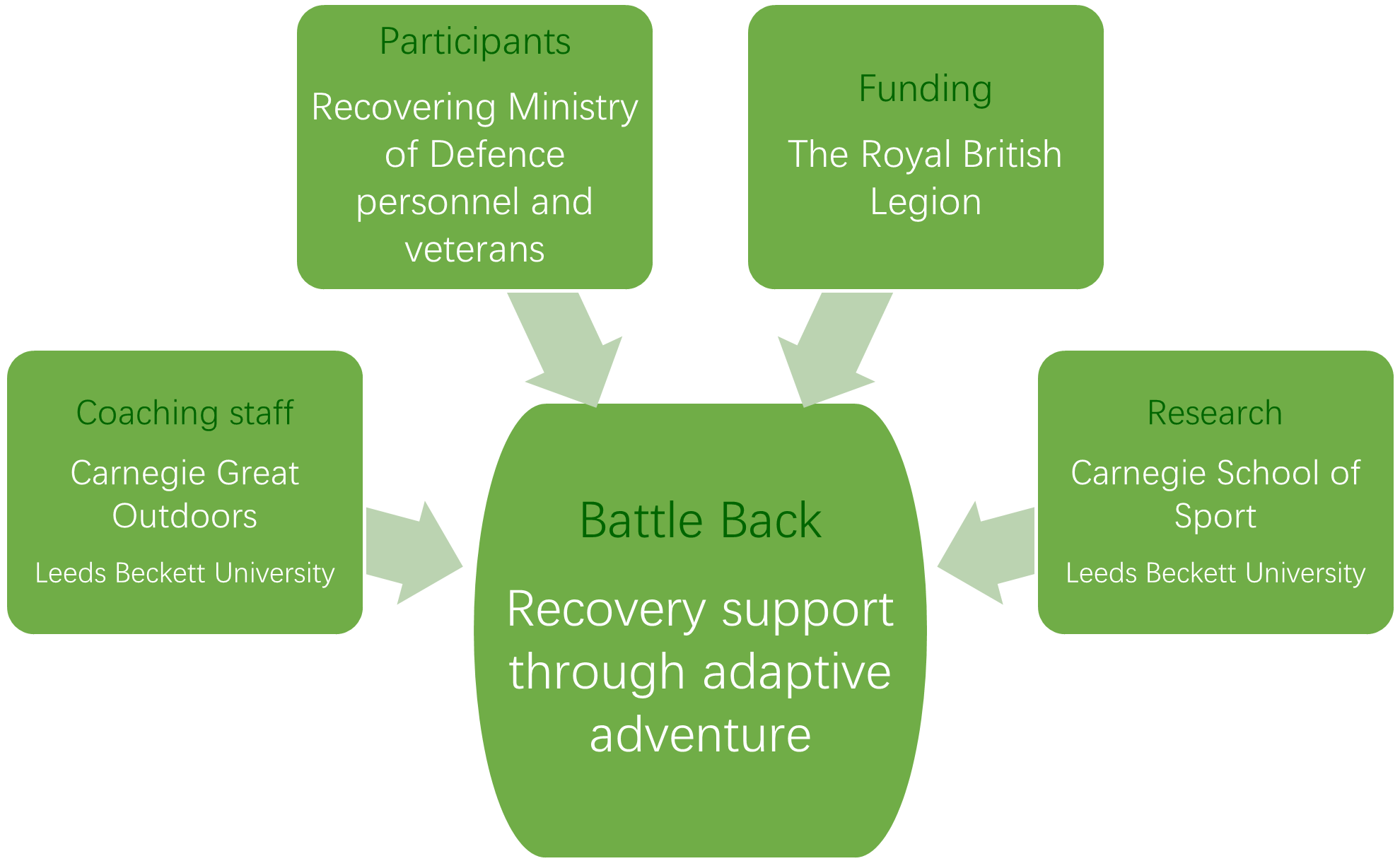 Click HERE to view latest research from Leeds Becket University         
Click HERE to visit the Battle Back webpage