Bluebro: Adventure and sustainability
by Alberto Robles
Almost 1000km kayaking along the longest river in Spain, the Ebro, to highlight the environmental challenges to promote sustainable and respectful practices towards nature in our daily lives. A team of four paddlers, including Alberto Robles, Intern at CREPS Rhone-Alpes, (supported by a team of 4 people) have paddled accross seven Spanish regions during 24 stages, 930km in total, in order to raise awareness about the importance of water quality as an indispensable resource for our life, health, biodiversity and territorial agriculture.
The objectice of the project was to draw the attention on the importance of water as a resource. The metaphor of the river's course and its life cycle has been used to make a comparison with human beings and their demands in terms of natural resources to develop any type of economic activity.
Alberto Robles, former intern at EUROPARC Federation and currently part of the Team of the CREPS Rhone-Alpes inn Vallon Pont d'Arc explains how he has perceived this experience from the water and the learning about such important issues as pollution, plastics in the river, water uses, sediments, recreational uses…
"According to the testimonies of the actors that we have met along the way (organizations, politicians, businessmen, farmers, fishermen, biologists…), the situation of the river shows an improvement tendency with respect to the last 10 years due to the environmental protection actions that have been carried out. This is the positive side of the story and the basis that will help to continue evolving towards a sustainable future, but today it must be made clear that it is still insufficient and that we are still in deficit with natural resources."
---
Witnessing the reality of the earth's ecosystems
The change of perspective is one of the crucial points of the project: "when you cross 930km through water, going into forests and all kinds of landscapes, you understand better what we are doing to the planet".
This is where a factor that can be considered a risk for environmental protection, such as Outdoor Sports, becomes a tool at the service of nature: "from our kayak we have been able to witness first hand what happens to nature, and then report it and communicate it to society."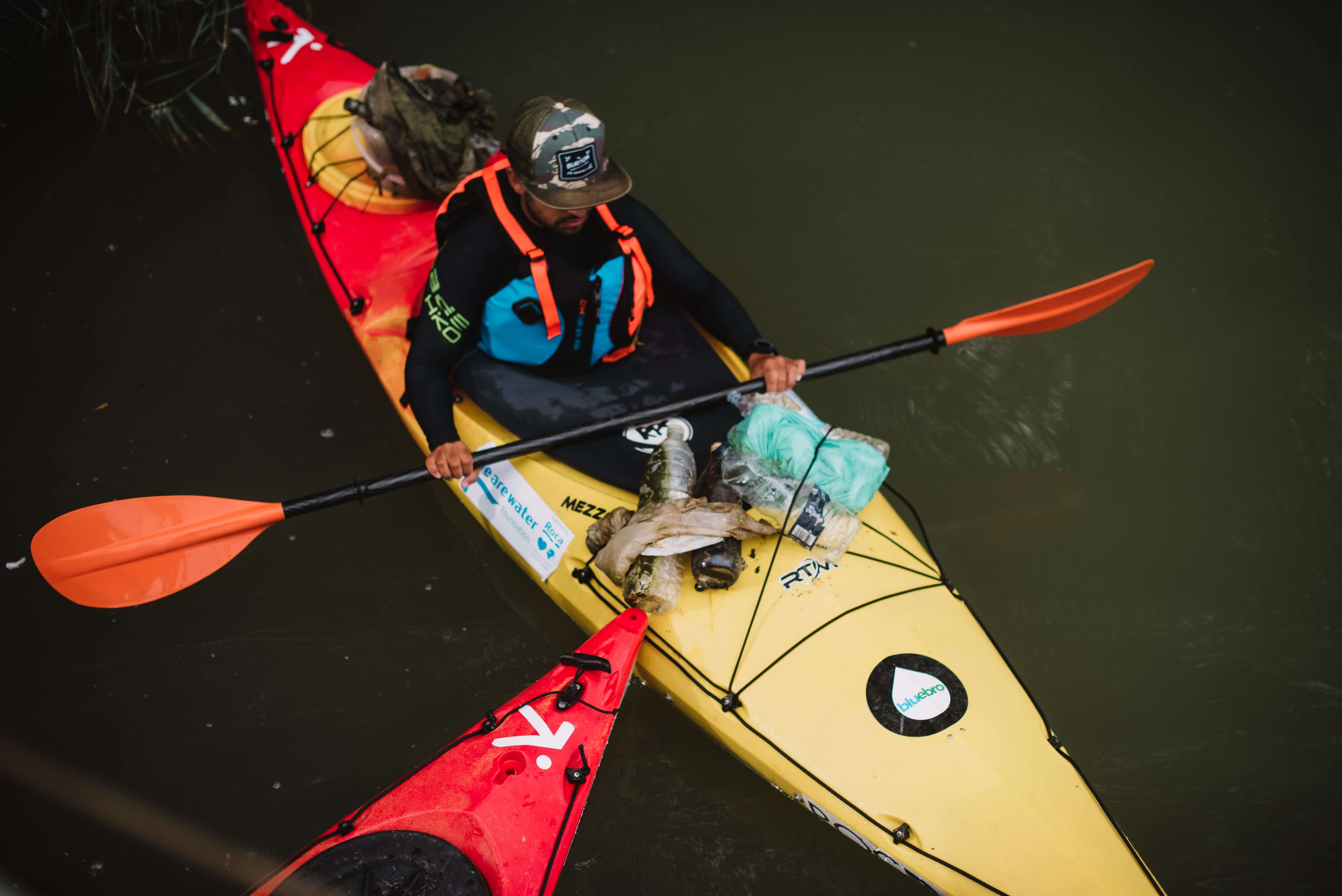 The importance of spreading the message
Communication is one of the key elements of the project: "In the end we are just telling a story, about the relationship of humans with nature and in this case with water. It's all about connecting with the emotions transmitted by outdoor sports to deliver a message of environmental conservation".
With this objective, in addition to communication on media and social networks, they will present a documentary during the year 2021 in which they tell us about their adventure.
---
Visit the official website of the project to find out about the in-depth adventure as well as the environmental reflections and proposals for action!