Maxine Gregory, Vice Chairman and Francois Beauchard, Chairman of ENOS participated in the 2 day work session in La Valetta.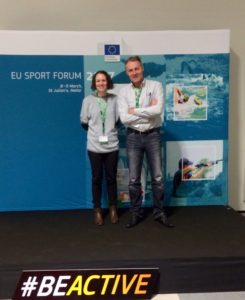 For the first time, most of the work focused on grassroots sports, digitalization and innovation, as well as sustainability in sports.
It was an opportunity to develop connections with the stakeholders who are motivated and involved in outdoor sports and grassroots sports. It was also a moment to explain ENOS's activities and to give visibility to the BOSS Erasmus project (Benefits of Outdoor Sports to Societies).
With the 300 participants, ENOS has increased their network, with many contacts and meetings with other networks.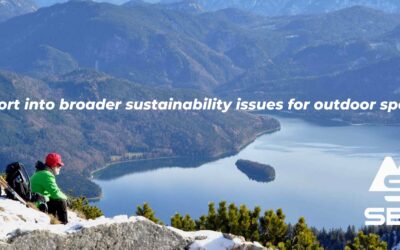 It is recognised that as individuals and as a society, we have an impact on the natural environment. Our day-to-day activities in and around our sporting practices can contribute to greenhouse emissions. Decisions we make on how we travel, what we eat, the equipment...