The first International Meeting of Equestrian Tourism, was held on September, 13th 2022 by the International Federation of Equestrian Tourism – FITE – gathering stakeholders of equestrian tourism and outdoor sports from 9 different countries.
The objective of this Meeting, launched at the initiative of the Board of Directors and the Equestrian Tourism Committee of the FITE, was to exchange on the different practices, to share ideas, to promote outdoor sports and in particular equestrian tourism as well as its economic, societal and environmental benefits, with a particular involvement of territories and rurality. This Meeting was also an opportunity to present the initiatives of several countries that have chosen horse riding and tourism to develop equestrian activities and their territory. Finally, with this event, all the stakeholders of the sector have been able to meet again after the interruption of the activities because of the pandemic and gathered to share avenues of collaboration and development for the whole sector.
Topics discussed
4 topics have been covered during this Meeting:
Equestrian tourism and rural development,
The creation and promotion of equestrian routes,
Equestrian tourism, its interrelation with other forms of tourism and cooperation with other outdoor sports,
Crossing borders on horseback in the European Union.
Several project promoters spoke in plenary before discussing each topic in round tables. Mike McClure, Chairman of ENOS intervened on the topic 3 and presented the motto of ENOS "Taking action together for the sustainable and responsible development of outdoor sports across Europe" as well as the 10 commitments of the ENOS Charter and avenues of collaboration between outdoor sports stakeholders.
The event was organized as a pre-EuroMeet conference event in Silkeborg
Collaboration opportunities & recommendations
As a result of the round table discussions and speeches, several recommendations and avenues of collaboration for equestrian tourism and outdoor sports stakeholders were raised. Among them, the necessity to open discussions with other outdoor sports on shared routes and facilities, common communication on safety rules, behaviors to adopt -when passing in front of a horse with bikes, walking for instance – and to collaborate to put an end to conflicts of use were highlighted.
Find the complete report and all recommendations here.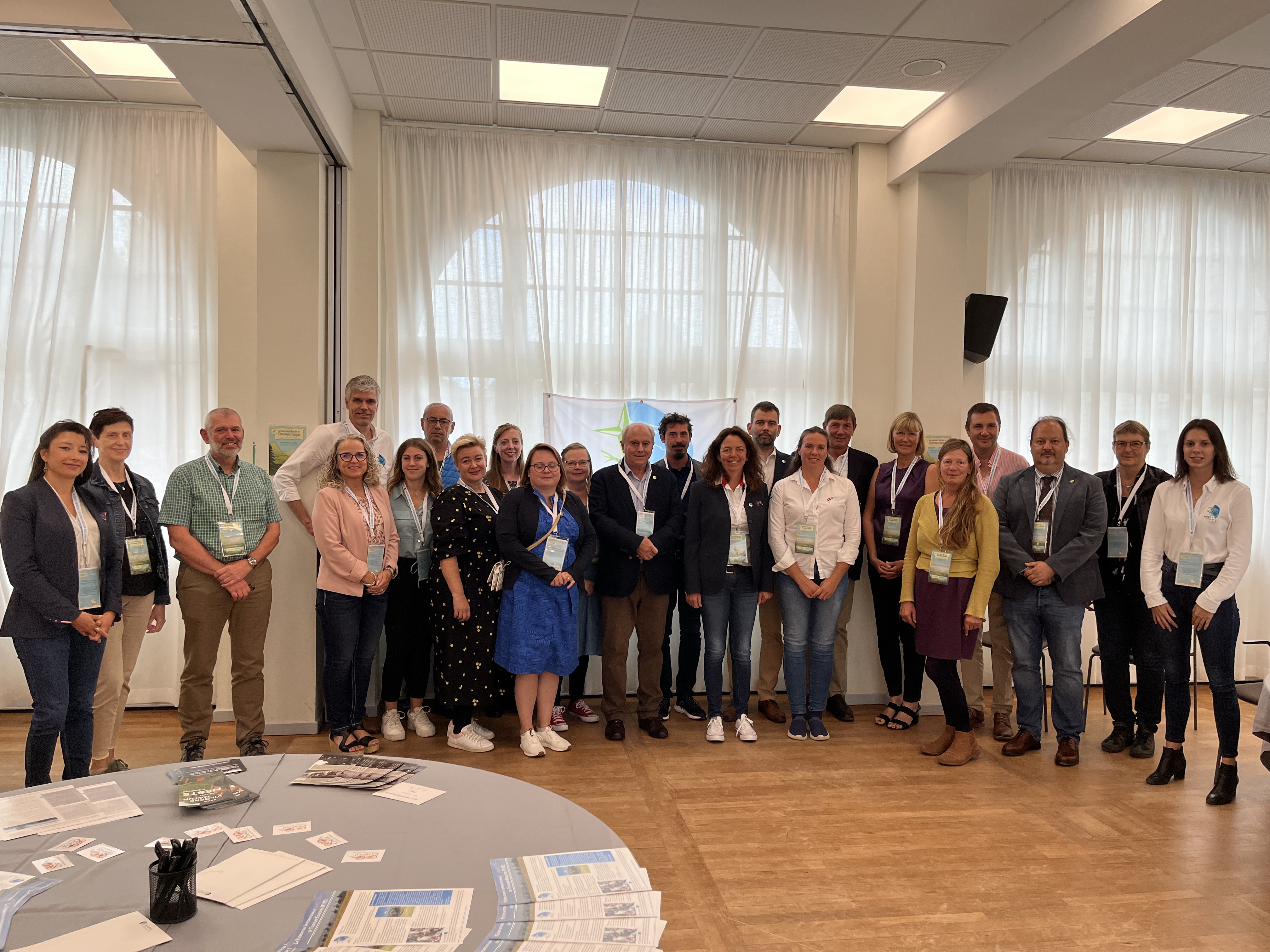 Rendez-vous in 2024
The FITE President, Frédéric Bouix ended the Meeting by recalling the mission of the FITE: "This is the strength of a federation, to do together what we can not do alone," concluding "these first International Meeting of Equestrian Tourism are the beginning of an adventure, they will call for other editions for a next appointment in spring 2024."