Interview by Nico Graaf, from the Mountain Bike Tourismus forum in Germany
Rich, Congratulations on winning the ENOS Award 2022 in the category "Be Active, Be Healthy, Be Outdoors". After getting a short insight about the Trash Academy Project in the video below (must see!), people will get interested in what your organisation Trash free Trails is about and how oneself can get involved. But let's start with why first: Why do you personal engage for outdoors sports and nature conservation and how is this connected with your work?
Rich: My journey with Nature only began about 3 or 4 years ago… After losing my father at a young age, much of my life revolved around an escape or release from my emotions, and unfortunately this translated into regular drug misuse. I thought I was having fun, but really I was just masking emotions and what I thought was fun could actually be described as a fairly serious mental health problem. This lasted way longer than it should have, but after a while I discovered mountain biking, and it started to take me to places I didn't know existed, both physically and mentally. That journey wasn't a smooth one, and you can read more about it in a recent piece I wrote for Sidetracked Magazine here.
Nowadays, mountain biking and hiking is not just a release, but an opportunity for me to connect with the world, and everything in it. I rely on it for my well being, and my reason for being on this planet is to make that feeling and connection available to as many people as possible in a safe and considered way. I hope that the work we do at TFT can help get ahead of the problems I went through in my teenage years and early twenties, and contribute to a happy, healthy generation of environmental stewards that care passionately about their trails and the wild places they take them to.
The Trash Mob Academy – the programme TFT got the ENOS Award for – aims at reconnecting young people, especially with mental disorders, with nature and themselves. How can outdoor guides and teachers get more information of your methods or even start a similar programme themselves? And is it only for bikers?
Rich: Everything an outdoor guide or teacher might need to deliver the content themselves is on our website right here, free of charge. You can find lesson plans, work sheets, activities, risk assessments and more to help you connect your students to the world around them. Also, there is an academic report that followed the first pilot, as well as some detail on the theories of learning and nature connection research that the programme was founded upon. Please get in touch with us if you'd like any more information! We have offered "Train A Trainer" style sessions to a number of different organisations, to give them more of an insight to our ethos, and organisational aims and objectives. This has meant that leaders and guides are more equipped to deliver this content under their own steam.
We are Riders, Runners and Roamers – EVERYONE is welcome. The problem we are trying to tackle isn't restricted to bikes, so neither is our community, projects, programmes or content. MTB is just where we started, and an outdoor sport we have a strong connection to as a result. All of the content above can be run with any outdoor activity – we even tried it with Disc Golf, with great success!
We also recently launched an E-Learning course – "Contribution Through Connections" – that takes learners up to age 13 on a journey of litter, nature connection and the environment in an effort to improve wellbeing.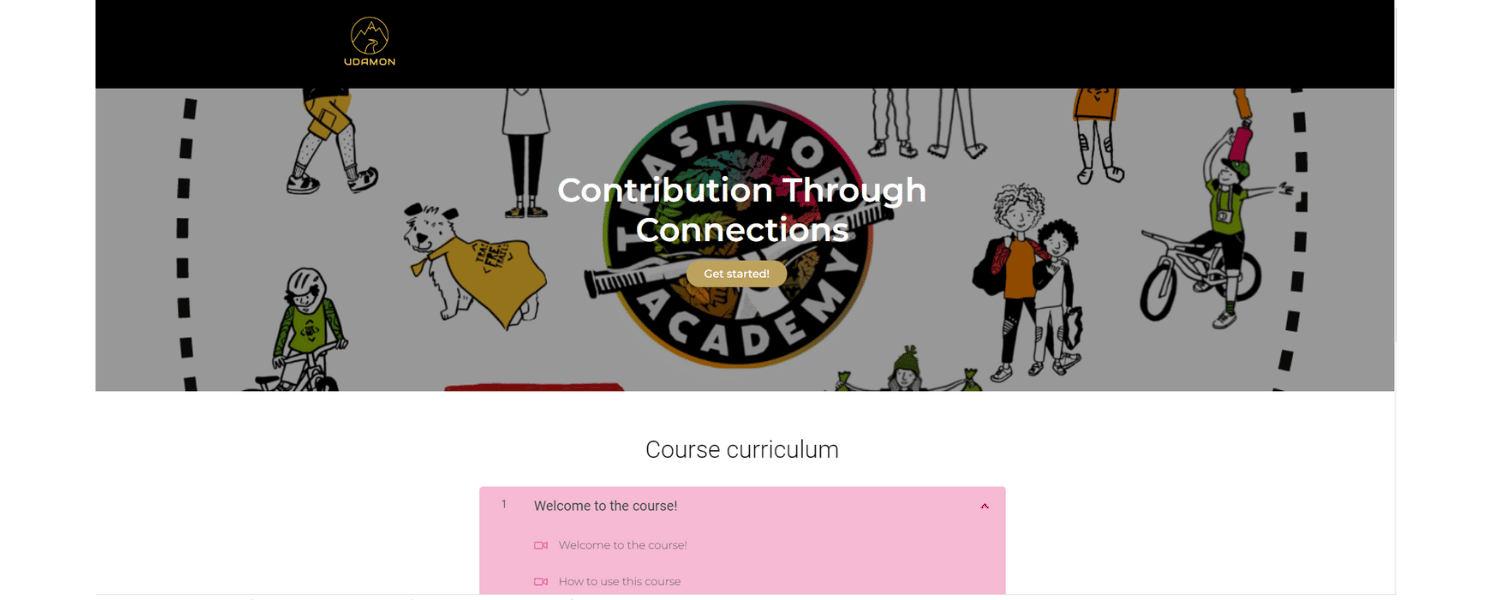 Looking forward to 2023, I know you have some bigger projects upcoming: One is being a partner of the UCI MTB World Championship 2023 in Scotland. What is that about and what more can we expect to see on your Instagram and other social media channels?
Rich: One of our Clean Trails projects is "TFT Approved" – a free to use, self accreditation checklist that outdoor race event organisers can use to improve the sustainability and regenerative nature of their events, with a focus on Single Use Pollution. Developed with Red Bull and The Enduro Sports Organisation – the latter are responsible for the delivery of a number of the World Championship events.
We're a tiny team, so whilst we would love to be at all of those events, we simply can't, so we've chosen to go to the MTB XC Marathon at Glentress Forest from 8-12 August 2023, with the aim of helping the organisers to leave the venue in a better place than they found it, and showcase our work. All too often, there's a misconception that outdoor events, attended by 10s of thousands of people, will leave a load of mess behind. We think that the very reason there are so many people there means they can all lend a hand and leave that place spotless, and in some cases, even better. We hope it will be a "Trash Free Event"!
Regards social channels, expect to see sustainability and regenerative highlights the ESO team have put in place, activities at and around the TFT stand, and of course, some of the crazy racing that goes down! We'll also be working with the UCI team, to deliver off site activations that bring #thepowerofthebike to communities in the local area, so keep an eye out for that!