Lapland University of Applied Sciences (Lapland UAS) has recently joine the European Network of Outdoor Sports. Lapland UAS is a comprehensive university of applied sciences which trains professionals in response to labour market needs.  Lapland UAS conducts research development and innovation which supports especially regional development in the vast region of Lapland. Located next to the Northern regions of Sweden, Norway and Russia, the province of Lapland covers approximately one third of Finland's territory. Due to its geographic location, fragile nature, and sparse population, the community face shared challenges with our regional Arctic neighbours.
Lapland UAS provides tertiary level education in Social Services, Health and Sports; Technology and transport; Business and administration; Tourism, catering, and domestic services; Natural resources and the environment; and Culture and applied research in all these areas. Altogether we offer 22 bachelor's degree and 10 master's degree programmes, acrossthe campuses in the cities of Kemi, Tornio and Rovaniemi. Lapland UAS has been an attractive study destination for students from around the world for several years. The organisation has comprehensive and cross-disciplinary degree programmes in English (e.g. machine-learning and data engineering), with new degree programmes in development (e.g. in the field of sport and business management and Outdoor Education).
Lapland University of Applied Sciences in Rovaniemi offers a range of educational programs related to the outdoors. These programs provide students with the skills and knowledge required for working in various outdoor-related fields such as nature tourism, wilderness guiding, and outdoor education. The courses emphasize the importance of sustainable development and responsible use of natural resources. Students gain hands-on experience through field trips, practical exercises, and real-world projects.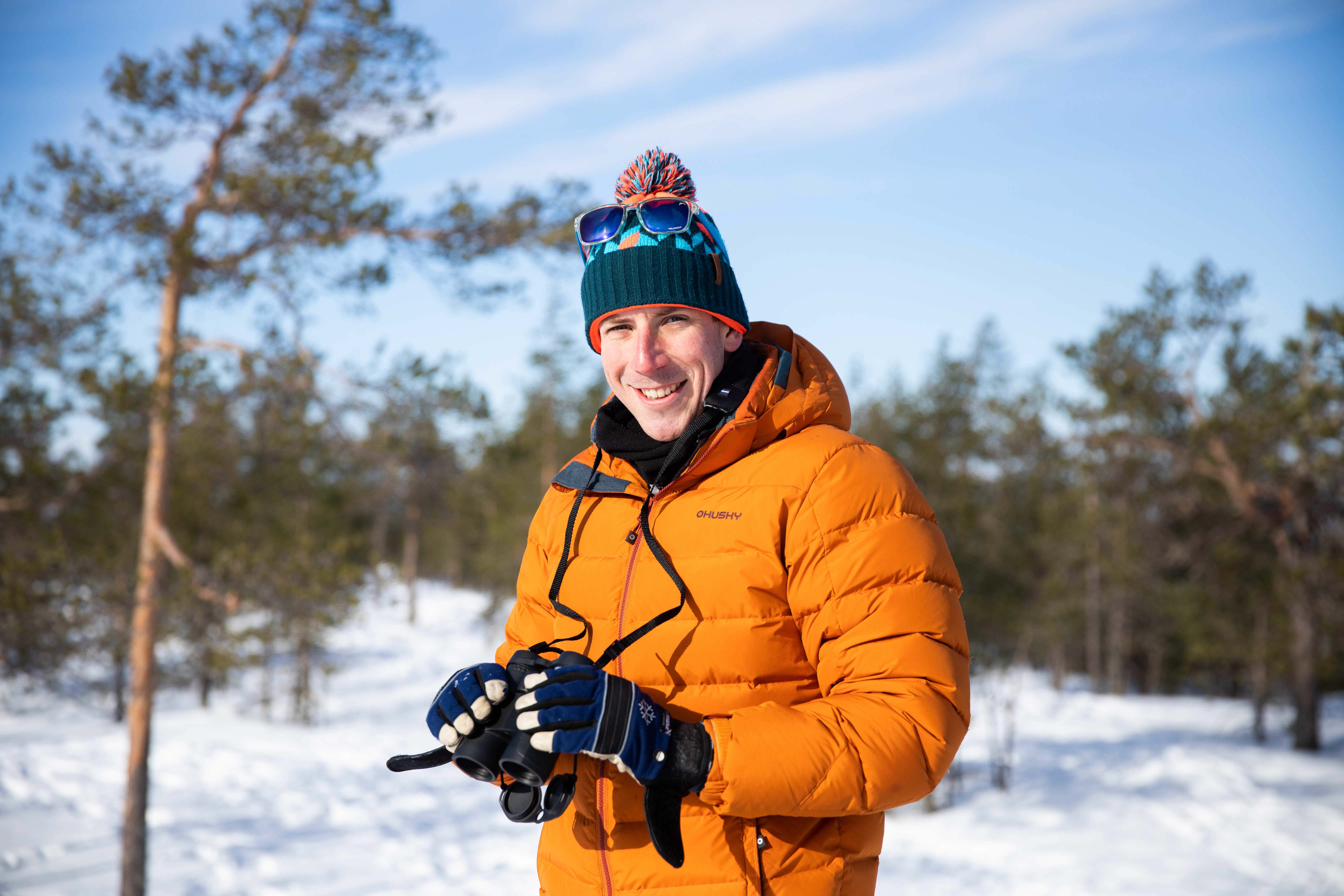 The university joined ENOS in 2022, and has since then been actively involved in the design and the promotion of the European Outdoor Sports campus in Finland and beyond. When asked why Lapland UAS joined the European network of Outdoor Sports, Tommi Haapakangas, senior lecturer and Ben Taylor, Sport and Tourism Development Specialist answered that the activities of Lapland UAS are based on a strong set of values around trust, open-mindedness and community, which align well with the network's mission and the common European values and the following added value:
Exposure to a wider network of outdoor sports enthusiasts: By joining the European Network of Outdoor Sports, the university can connect with other like-minded individuals and institutions across Europe who share a passion for outdoor sports.
Access to funding opportunities: The network can provide access to funding opportunities for outdoor sports programs, research, and equipment, which can greatly benefit a university's outdoor sports offerings.
Sharing of best practices: The network offers opportunities for universities to share their own best practices in outdoor sports and learn from the successes of other institutions.
Collaborative research opportunities: The network can also provide collaborative research opportunities for universities interested in studying the health benefits, environmental impacts, and social implications of outdoor sports.
Increased visibility and reputation: Being a member of the European Network of Outdoor Sports can increase a university's visibility and reputation within the outdoor sports community, leading to greater recruitment potential for prospective students and faculty interested in this field.
With these principles and through the network, Lapland UAS pursues a clear policy of internationalisation and modernisation, to build systematic structures and operational modules for implementation and collaboration in the field of outdoor education. 

In January, a team of staff members from CREPS Auvergne Rhone Alpes visited a team of staff members from the university for a jobshadowing . This staff exchange aimed at sharing best practices for outdoor education management regarding strategy, governance in the framework of the European Outdoor Sports Campus and pedagogical development. The aim of the mobility was to develop sustainable collaborative projects between the two organisations. Exchanged staff benefit from new knowledge, skills and career development perspectives, while participating organisations increase their innovation and quality education capacities. One of the early outcomes of the project is a project of developping a pilot Blended Intensive Programme on the nature relationship through outdoor sports (5 ECTS) in the framework of the European Campus of Outdoor Sports in 2023.
More information
Lapland University of Applied Sciences
Jokiväylä 11 C
96300 Rovaniemi
Finland
EMAIL
kirjaamo@lapinamk.fi
PHONE
+358 20 798 6000