The Massif Central is a rural territory in France, made up of four regions with marked identities. Vast like Portugal or Ireland, this mountain range covers 85,000 km² and has 3.8 million inhabitants. Forests, lakes, meadows, mountains, the Massif Central is composed of a mosaic of landscapes, which constitutes a precious natural and cultural heritage, preserved by eleven regional natural parks and a national park.
In 2014, the European Commission allocated €40 million from the ERDF (European Regional Development Fund) for the period 2014-2020 to the Massif Central for the implementation of a regional strategy. The strategy focused on the Massif Central's endogenous resources, aimed at fostering the region's sustainable growth by supporting smart, inclusive, and sustainable development. Outdoors sports were recognized as a driver of regional development allowing €15 million to be channelled to outdoor sports interventions, of which €6 million were allocated by the European Commission and €9 million by national and regional funds.
17 outdoor sports hubs operating a coordinated regional development strategy
Since 2015, the outdoor sports resource centre of Vallon-Pont-d'Arc, hosted by the CREPS Rhone-Alpes, has been involved in the strategic planning, delivery support and impact assessment of the programme.
Each of these 17 outdoor sports hubs was allocated a €1 million grant to implement a local development strategy.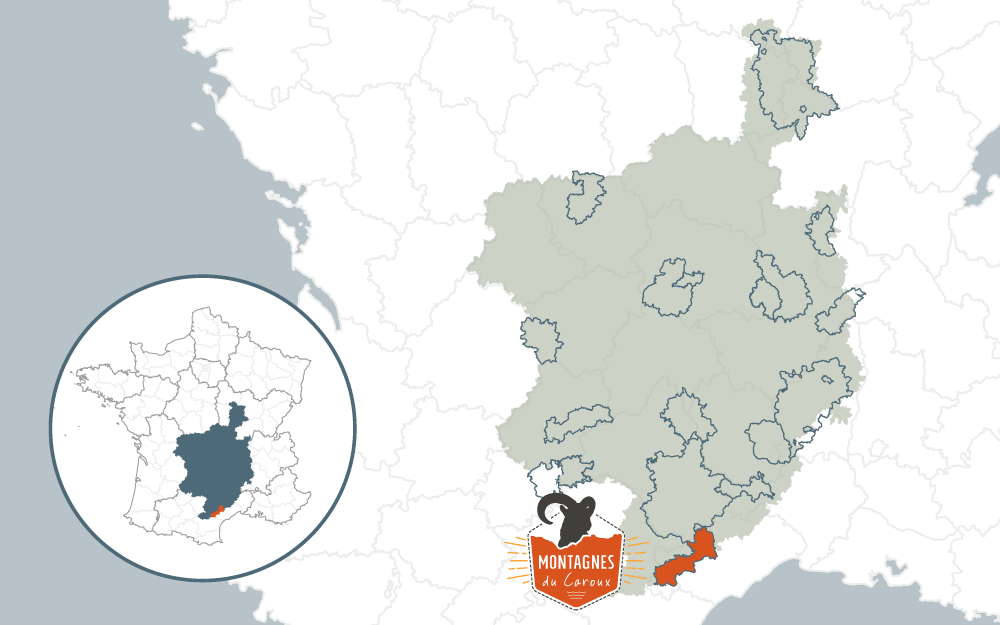 Q&A with Olivia Barthélemy, Outdoor sports hub manager for the Caroux Mountains, Occitanie, France
What are the main achievements of the project in the Caroux mountains?
We have invested in the creation of new equipment and development of outdoors sports infrastructure. This has resulted in the creation of new sports clubs (climbing, canoeing) and the revitalization of existing clubs. These facilities also facilitated the opening of sports sections within a college and a high school. One of the key learnings of this project is that, whilst many of the infrastructure investments that were primarily intended to promote active tourism, they were also beneficial for green exercise in daily life for the local community. This added value was achieved as a result of the early dialogue between the local stakeholders.
How did the health crisis impact your work and the area?
The easing of the lockdown in combination with summer holidays resulted in overcrowding of some popular areas with, in some cases, a negative impact on environment. We welcomed visitors that were not familiar with the outdoors and had limited awareness of basic codes of behaviour in natural environments. Moreover, this massive influx of visitors has led to a rejection of tourism by the local population – exasperated by inconveniences such as traffic density and overcrowded parking areas – and a feeling of flooding, especially in places previously frequented by locals alone. In general, the significant increase in the practice of nature sports after confinement sets up new levels of requirements in terms of stewardship standards, which is a very interesting challenge to address. How to welcome large numbers without impacting the environment? Should some areas be preserved? To what extent and how? How to raise awareness among new visitors?
What are the success factors that you would like to share with the European community of outdoor sports stakeholders?
Two points are essential for a sports development project based in nature to have a positive impact on the local community. Firstly, to set up a sustainable financing scheme which provides assurance for longer term implementation. The second is to ensure a dialogue with local stakeholders from different fields. Outdoor sports development cannot happen without a true multisectoral approach.
Read more [french]: https://www.sportsdenature.gouv.fr/le-massif-central-structure-la-filiere-des-sports-de-nature-pour-dynamiser-ses-territoires
Contact:
Quentin Orgé, outdoor sports ressource centre Vallon Pont d'Arc / Minister of Sports, France
+33 (0)4 75 88 15 24