Living near, feeling psychologically connected to and recreating in the outdoors are all associated with better mental and physical health and life quality. But who has the right to experience nature? And can wild nature and biodiversity not go hand in hand with Citizens' needs to be active in the outdoors?
Studies at European level shows that most physical activity takes place in natural settings. This is however also an arena for conflicts. Facilities, trails and popular spots are also subject to criticism for not harmonising with other uses and the challenges associated with biodiversity issues, in particular in peri-urban environments, where the vast majority of European citizens live.
Are there innovative ways to accommodate and make the most of those sometimes-conflicting interests through knowledge-, participation-based and innovative approaches? Can the value of outdoor sports facilities for biodiversity be enhanced? 
Get inspired to rethinking the vision behind a sports facility 
Scandinavian design is about so much more than furniture, fashion, interior design. It has also found its way into the outdoor sports sector. Combined with user involvement, universal design principles, and attention to the issues associated with biodiversity and accessibility it benefits many people, inclusive those who are less physically active or connected to nature.
What does this approach bring to the broader outdoor sports sector? What are the principles and the vision behind those facilities? What can be learned from it to other areas of development of the outdoor sports sector?
A Touring Event to get inspired to innovative outdoor sports facility design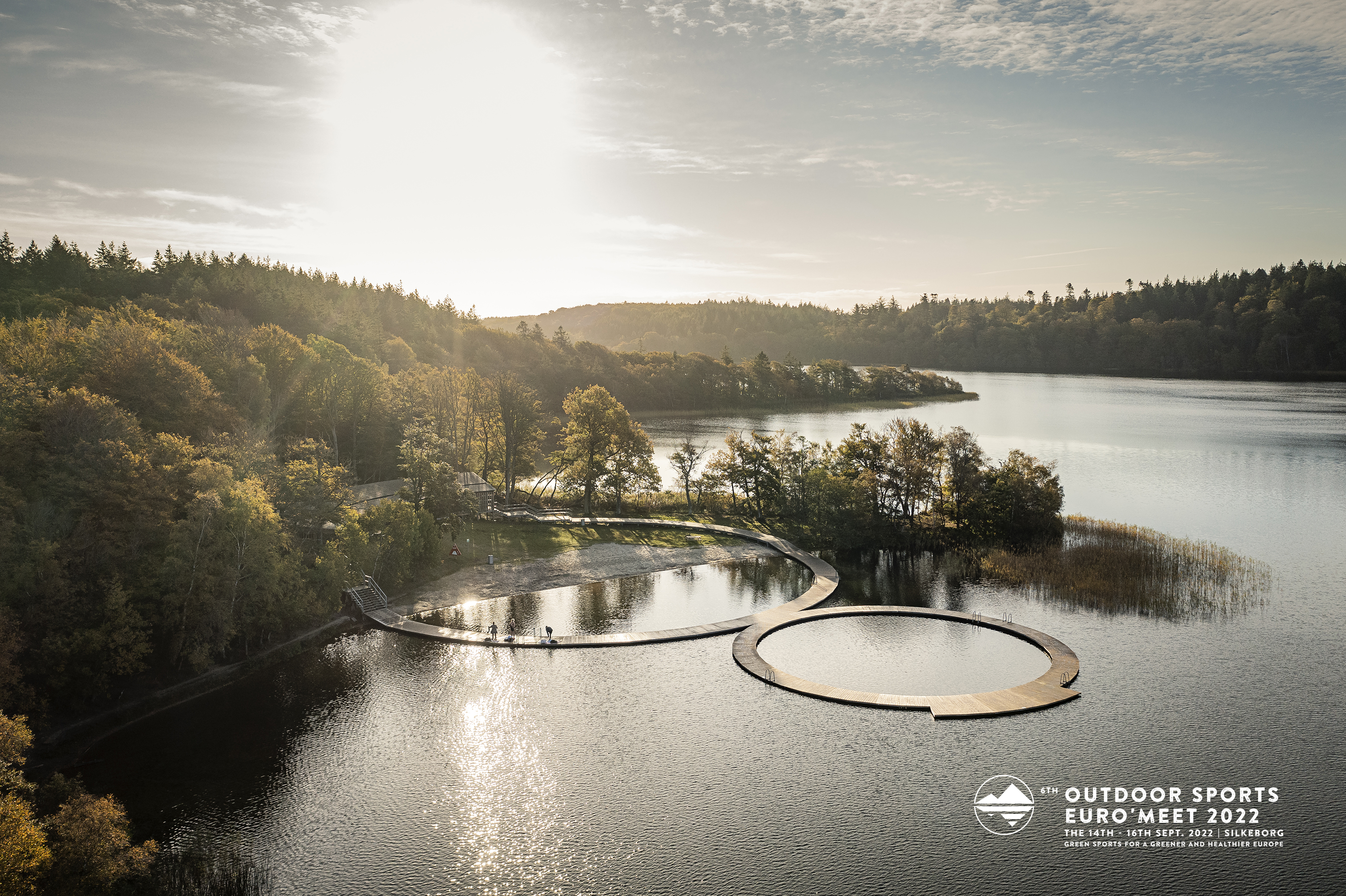 During the day preceding the Euro'Meet conference, we offer participants the opportunity to join a field trip to get inspired and visit accessible and universally designed innovative multipurpose green- and blue active lifestyle infrastructures.
Why should you join this touring seminar?
By attending the touring event, you will get:
An immersive experience in Denmark
Inspiration through innovative and forward-thinking approach showcased by local experts
Networking opportunities with experts in the field of outdoor sports at all levels
Insights into the outdoor sports development related policies in Denmark
Date and time
Tuesday Sept 13th, 12 am to 19.00 pm local time.
A touring seminar: Getting the most of attending the Euro'Meet conference
The tour will start from Nyborg (Funen Island) at noon and will arrive in Silkeborg in the evening the same day, covering approximately 200km by bus. Two buses will be made available for the participants. The seminar will be based on field visits, informal discussions and mini-lectures, Q&A sessions.
Tour (preliminary)
Nyborg (Start)– Faaborg – Odense – Vejle – Sletten FDF Outdoor Center – Silkeborg (Arrival)

Getting to Nyborg
Nyborg, the place where the conference will start, is located halfway between Copenhagen and Silkeborg. The town is easily accessible by train, bus or bicycle from Copenhagen, Hamburg or Amsterdam.
Preliminary programme
Tuesday 13th September 
12h00 Welcome and lunch in Nyborg
13h00 Introduction of the seminar and lecture LOA in Nyborg
15h00 Field visit of the Faaborgs facility
16h30 Field visit Odense University
18h00 Field visit in Vejle
19h30 Arrival in Silkeborg


Book your seat now!
Participation to the trip, inclusive lunch, and bus transport from Nyborg to Silkeborg is free for the participants, courtesy of the Danish foundation for Culture and sports Facilities. However, there is limited number of available places on this field trip. The number of participants is limited. Reserve early as they may sell out quickly!
Organisers
The pre-conference tour is powered by ENOS and co-organised by the European Outdoor Sports Centre of Vallon Pont d'Arc – ENOS Secretariat, and the Danish Foundation for Culture and sports Facilities with the support of the municipality of Silkeborg.
————–
More information about the Danish Foundation for Culture and Sports facilities
The Danish foundation for Culture and sports Facilities was established 1994 and the found is managed under the authority of the Ministry of Culture,  with the mission to create accessible innovative meeting places for active lifestyle in natural settings and make sense for the largest possible number and type of users.