On 15th March, the launch meeting of EPAA, a new alliance promoting well-being through physical activity, of which ENOS is a member, will be held online. Don't hesitate to participate!
ENOS and the health benefits of physical activity
Having proven, through the now ended BOSS project, the benefits of outdoor sports on the health and well-being of practitioners, ENOS is continuing its work around this theme. Indeed, if some of its members are carrying out their own actions in this sense – this is especially the case of the Battle Back Centre in the United Kingdom or the French Handisport Federation -, the European network has also committed itself within a new coalition: the European Physical Activity Alliance (EPAA).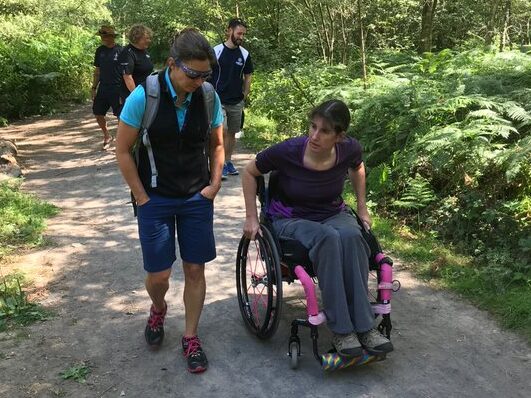 What is EPAA?
Bringing together the main European organisations interested in the promotion of physical activity, EPAA seeks, by joining forces, to promote the health benefits of sport, both in terms of physical, social and mental well-being. Alongside EuropeActive, the Federation of the European Sporting Goods Industry (FESI) and the It's Great Out There Coalition (IGOTco), the European Network of Outdoor Sports (ENOS) has joined this new adventure.
A launch meeting planned for March 15th
In this context, ENOS invites you to take part in the EPAA launch meeting, scheduled to take place online on 15 March, from 2 to 3.30 pm. By giving the floor to experts, representatives of the European Union or international institutions – such as Mike McClure, President of ENOS, or Christèle Gautier, Director of the Pôle Ressources National Sport Santé -, this meeting will be a unique opportunity to discuss concretely all the benefits brought by physical activity and to report on the orientations of this new coalition.